4X4 Off Road Trucks for Sale in Lindsay
4x4 Off Road Trucks for Sale in Lindsay
Your Dealership For Superior Service

When you want to drive with confidence and the certainty that you're going to be able to get where you're going without hindrances along the way - there's no better lineup of 4x4 off road trucks for sale in Lindsay than what's waiting for you at Lindsay Dodge. Our experienced team is here to offer you the insight and the advice on which of our trucks has the features that you're looking for - after all, with the Ram lineup you're going to have lots of potential to make your driving experience more than it's ever been before. We're pleased to make it our priority to narrow down the options on our lot as we determine which of our 4x4 trucks in Lindsay has the standout features you're going to want and need on and off the roads ahead. We have an assortment of Ontario's best representative for the off-roading 4x4 segment. Test drive a few and see what you think - or let us know what you're specifically after and we'll make sure you find what you're looking for - no complications - just great service and a friendly, no-hassle atmosphere.
Your Destination for 4X4 Off Road Trucks for Sale in Lindsay
We want you to be confident that you're going to be able to get to wherever you want to go - and also get back - so, let's determine which of the 4x4 off road trucks for sale in Lindsay makes the most sense for your needs. For instance, do you want a truck that can haul along a lot of cargo? Do you need more space in a longer cargo bed? Do you want more passenger room? Is your preference a gas engine or do you want a diesel engine for more torque and more efficiency when you aren't using the nearly-overwhelming power that comes from either the 3.0-Litre EcoDiesel V6 on the Ram 1500 or the 6.7-Litre Cummins Turbo Diesel I-6 on the Ram 2500 or Ram 3500? Whatever your need - we're going to help make your experience a great one here at Lindsay Dodge!
Reach out to us at 1 (877) 837-4841 or stop by and meet our fantastic team in person at our 57 McLaughlin Road location in beautiful Lindsay, Ontario. We look forward to getting to know you and providing you with reasons to make us your dealership for all future automotive needs!
Dedicated to Making Your Life Better
FIVE STAR certified dealer since 2000!
Full-Service Dealership
All the Departments You Need to Stay on the Road for Longer - Better!
Fantastic Vehicle Lineup
Find All the Latest and Greatest Inventory at Our Store!
---
Why Choose Lindsay Dodge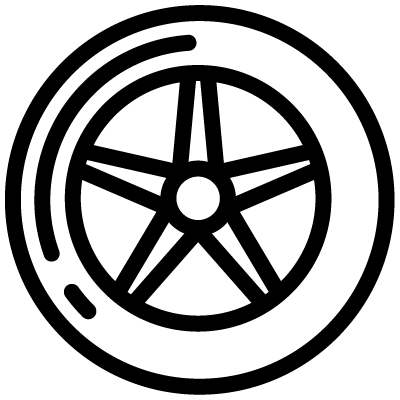 The Fantastic 3.0-Litre EcoDiesel V6
People have been asking for a light-duty truck equipped with a reliable and effective diesel engine for as long as the class has existed. Sure, there have been some good attempts and practical options over the years - but none come quite as far at the 3.0-Litre EcoDiesel V6 offered on the Ram 1500 does. With an effectiveness that starts with 420 lb-ft of disposable torque and the refined potential of 240 horsepower ensures that you'll be able to do more - with more. Test drive one today at Lindsay Dodge.
The Impressive Ram 2500
When Ram began adding the 6.7-Litre Cummins Turbo Diesel i-6 to the lineup of engines on their trucks, well, you can bet that people took notice. How could you not? With 370 horsepower and up to 800 lb-ft of torque supported by best-in-class recommended oil change intervals of up to 24,000 km, you can be sure this is a truck you can rely on. Add to that the fact that it offers exceptional durability that is backed by an unsurpassed 5-year/160,000 km Diesel Powertrain Limited Warranty. Drive home a Ram 2500 today!
The Indomitable Ram 3500
The truck champion is the Ram 3500 - with impressive options backed by the effectiveness of a name that stands out and addresses modern needs for power and effectiveness. When you choose it with the 6.7-Litre Cummins Turbo Diesel I-6 engine you'll receive the 385 horsepower and an incredible 900 lb-ft of torque. Cummins-equipped Ram trucks frequently exceed 500,000 kilometres and can lower your operating costs with Best-in-Class recommended oil change intervals of up to 24,000 km, not to mention an unsurpassed 5-year/160,000-km diesel Powertrain Limited Warranty. Join us today and drive home your Ram 3500!
Committed to Excellence
When you work with the team at Lindsay Dodge, you can be sure that you're receiving the care that comes standard from a dealership that goes above and beyond. From financing options to parts and services - we're here for you every step of the way. Work with us and let's make sure you find what you really want from the impressive lineup of Ram trucks on our lot. Find out more today and let us offer you insight into what makes the Ram brand the right one for your truck-driving needs.
---
Deciding on a dealership doesn't have to be a difficult task - especially if you're working with professionals that have the resources and the opportunities to make your experience great each and every time you need us. This, and more, await you at Lindsay Dodge - located in Lindsay, Ontario, we're pleased to provide our community and the people of our beautiful province with exceptional service that match the results you are looking for. We want to work to earn your business, so you can be sure there's no corner-cutting or hassles when you choose us.
In fact, with our dedicated departments and expert staff, you'll discover that there really are reliable customer-focused dealership experiences ready to make your time in our care every bit as enjoyable and effective as you need us to be. Check out our departments and chat with our representatives today - and let's get you driving your dream vehicle! Find out more on our website or stop by our store and let's help you find your driving match and keep you on the road for years and years to come!
---