Chevy Silverado for Sale in Lindsay
Looking for a Chevy Silverado for Sale in Lindsay?
Discover why the Ram 1500 may be a better choice!

Top Features

Ram 1500

Silverado 1500

Fuel Economy

Fuel Economy as Good as 8.0 L/100 km hwy

Fuel Economy as Good As 9.5 hwy

Drivetrain

Offered in 4x2 or 4x4 Drive Types

Offered in 4x2 or 4x4 Drive Types

Engine

3.0L EcoDiesel V6
3.6L PentastarTM VVT V6
5.7L HEMI® V8

2.7L EcoBoost®
3.5L EcoBoost®
3.5L Ti-VCT V6
5.0L Ti-VCT V8
Additional Packages Options

Transmission

TorqueFlite® 8-speed automatic
6-speed automatic

Electronic 6-Speed Automatic Transmission
Transmission - 6-Speed SelectShift® Automatic
Transmission - 10-Speed SelectShift® Automatic

Additional Features

7-inch vehicle-data display
Uconnect® multimedia centres
ParkView® Rear Back-Up Camera
Park-Sense® Front and Rear Park Assist System
Segment-exclusive Multilink Coil Spring Rear Suspension
Towing Capacity up to 4,826 kg (10,640 lb)
11 Models to Choose From

7 Model Options
Available in Regular Cab, SuperCab, or SuperCrew Cab Types
Available with 5.5', 6.5', and 8' Cargo Beds
Seating Capacity Between 3 and 6 Passengers
Best-in-class maximum payload
Ram 1500
The Pros:
Why would you choose a Ram 1500? Well, for a number of reasons, in fact. The Ram 1500 is a reliable and determined traveling and work companion that can improve your experience wherever you go or whatever you need to get done. That's why so many people choose to trust the Ram 1500 lineup. With everything you could want from Canada's most fuel-efficient full-size pickup ever - you'll have the rewarding experience that puts you into the driver's seat of a vehicle that is champion of the 2016 Canadian Truck King Challenge. If you're still considering a Chevy Silverado for sale in Lindsay, then let us change your mind at Lindsay Dodge and find the best Ram 1500 model to choose. You will not be disappointed by the power and the commitment that has and will continue to earn this truck the reputation for excellence that it definitely deserves.
As it happens - you also deserve to have a truck that can do more and as Ram is Canada's longest-lasting light-duty pickups you can be sure you'll have tons of reasons to choose this amazing vehicle. Consider, for instance, the various class-exclusive features, like the availability of a 3.0-Litre EcoDiesel V6 through to the award-winning 3.6-Litre Pentastar VVT V6 engine and the 5.7-Litre HEMI VVT V8 engine. Let's get to work finding you more reasons to choose the Ram brand when you work with us. Check out the Ram 2500 and the 3500 if you want even more power!
The Cons:
The Ram brand has always been a truck manufacturer that is willing to take risks in order to provide drivers with impressive features and opportunities to do more. That's why you'll find such a wide range of model options and engine configurations that aim to put you back on the road with all the success and enjoyment that modern drivers deserve. However, while the latest edition of the Ram lineup has really stepped up the game in terms of exciting new features, it's easy to point to the fact that with so many options, finding the one that best fits your needs might require some additional consideration.
Silverado 1500
The Pros:
When you choose a Chevy Silverado for sale in Lindsay, you choose a brand that continues to attempt to inspire drivers with a very traditional truck driving experience. With the features that you'll want to get work done, backed by the engine and body styles that allow for quite a lot of customization, the Silverado lineup is definitely one worth taking a look at. Find out more information today when you speak and compare the Silverado with the Ram brand.
From the 6.2-Litre EcoTec3 with its 420 horsepower and 460 lb-ft of torque certainly impressed, and offers the opportunity for best-in-class towing up to 5,670 kg (12,500 lb) to the various additional engine options, you'll have your work cut out for you with this lineup. This means that you'll have a fairly practical vehicle and the opportunities to get where you're going with the commitment to innovation that continues to make the Silverado 1500 a fair choice for modern drivers. With various options for models and package features, there's a good deal of potential behind the Silverado 1500.
The Cons:
If you have driven a Silverado before - you'll know what to expect. This isn't intrinsically a bad thing, however, to say that the brand has stepped up the game in the recent models is to ignore the fact that other truck makers have pushed forward the innovation line in order to stay committed to the future of truck design and development. Add to this the fact that you can still anticipate a higher price point and less competitive options for intermediate upgrades from one model to the next, it's easy to see why there are some concerns about finding a model that best matches specific expectations or needs. While this may not affect all drivers, it's worth recognizing when comparing the Silverado against competitor models. However, if you're still interested in purchasing a Chevy Silverado for sale in Lindsay, then visit Lindsay Dodge today and we'll help you find what you're looking for.
---
The Impressive and Class-Exclusive Diesel Option
When you hear the term class-exclusive you may not necessarily appreciate the full force of the statement. Sure, it's exclusive, but that in itself is not wholly impressive. In fact, it's the the class-exclusive 3.0-Litre EcoDiesel V6 engine option that brings with it not only best-in-class fuel efficiency but a fantastic 420 lb-ft of torque to help you along the way. Find your way to our store today and we'll provide you with more information and options to help you fully appreciate what the Ram 1500 can do for you!
The Incredible 3.6-Litre Pentastar VVT V6
Award-winning engines are hard to come by - mainly because they offer the impressive and practical values that not only make the lives of those who drive vehicles equipped with them better - they also impress the industry professionals as a whole. Check out the 3.6L Pentastar VVT V6 you'll be earning the advantages that come standard on Canada's Best-Selling Engine. With up to 305 horsepower and 269 lb-ft of torque. Taking advantage of advanced technology like Variable Valve Timing (VVT), efficiency is maximized to give you impressive fuel economy as efficient as 9.6 L/100 km (29 mpg) highway. Test drive one today!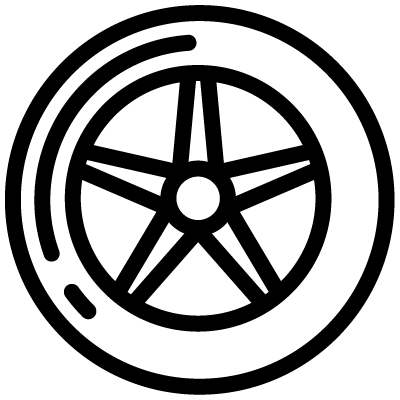 The Impressive 5.7-Litre HEMI VVT V8
There are few engine brands that are more recognizable than HEMI. So, when you want to have extra power and capabilities, it's easy to appreciate the fact that Ram went with the 5.7-Litre HEMI® V8 is Canada's Best-Selling V8 engine based on the past 6 years of registration. In the Ram 1500, it produces a powerful 395 horsepower and 410 lb-ft of torque, and is no slouch when it comes to fuel saving. Efficient. Effective. A Ram 1500 that can do more and better reflect your specific needs on the roads ahead!
Effective and Impressive Capabilities
Tow up to 10,640 lb (4,826 kg) or enjoy the fact that you'll be able to bring along and haul a payload of up to 1,880 lb (853 kg). The Ram 1500 comes standard with a 4- and 7-pin wiring harness and offers an integrated Class IV hitch receiver and Trailer Brake Control system. Come down to our store and let's work together to ensure that you find the best model to match your driving needs - now, tomorrow, - and for years down the line!
---
Deciding on a dealership doesn't have to be a difficult task - especially if you're working with professionals that have the resources and the opportunities to make your experience great each and every time you need us. This, and more, await you at Lindsay Dodge - located in Lindsay, Ontario. We're pleased to provide our community and the people of our beautiful province with exceptional service that match the results you are looking for. We want to work to earn your business, so you can be sure there's no corner-cutting or hassles when you choose us.
In fact, with our dedicated departments and expert staff, you'll discover that there really are reliable customer-focused dealership experiences ready to make your time in our care every bit as enjoyable and effective as you need us to be. Check out our departments and chat with our representatives today - and let's get you driving your dream vehicle! Find out more on our website or stop by our store and let's help you find your driving match and keep you on the road for years and years to come!
---