Chrysler Dealership Peterborough
Chrysler Dealership Peterborough
Find the Best Vehicles to Meet Your High Standards
There are few experiences that can match the feeling of finding a vehicle that has the features and the look that you really want out of your life on the road! We want you to have a fantastic time when you work with the team at Lindsay Dodge and are eager to provide you with any assistance you might need to get back on the road not just with confidence - but a feeling that goes beyond that, too - one that inspired you to have more adventures and more fun because you know you have the right dealership team supporting you. At Lindsay Dodge, we believe in meeting your highest expectations for a Chrysler Dealership near Peterborough with the commitment to your satisfaction that makes life better. Whether you're choosing to come to us just for our incredible inventory or you're interested in our world-class facilities for maintaining your vehicle for years to come - we're here to offer you a superior service that makes life better.

Dedicated to Making Your Life Better
FIVE STAR certified dealer since 2000!
Full-Service Dealership
All the Departments You Need to Stay on the Road for Longer - Better!
Fantastic Vehicle Lineup
Find All the Latest and Greatest Inventory at Our Store!
With the Chrysler lineup on our lot that includes the exceptional 200, the impressive 300, the spacious award-winning Pacifica minivan or pre-owned Town & Country models, you can be sure you're going to have all the options you need! Better yet, with models from Dodge, Jeep, and Ram - you can consider the full-range of the FCA lineup. We carry a number of used models from other automakers that have passed our inspection protocols if you want to weigh in all the possibilities. With the team at Lindsay Dodge, you can be confident that you will be treated with respect and rewarded with the results you deserve.
Reach out to us at 1 (877) 837-4841 or stop by and meet our fantastic team in person at our 57 McLaughlin Road location in beautiful Lindsay, Ontario. We look forward to getting to know you and providing you with reasons to make us your dealership for all future automotive needs!
---
Why Choose Lindsay Dodge
Test Drive the Chrysler 200
There are few car lines as successful as Chrysler - and for good reason. These sophisticated and forward-thinking models offer drivers peace of mind that addresses modern technology, safety, security, and comfort. Consider the fact that the latest edition of the 200 comes as an IIHS Top Safety Pick+, add to that the fact that you can enjoy best-in-class 295 horsepower - from one of the two fantastic engines offered on the 200. Then you'll have the accord of being the most technologically advanced AWD system-equipped car in the class. Pretty impressive, right? Test drive one at Lindsay Dodge today!
Test Drive the Chrysler 300
Eager to offer drivers the impressive qualities that continue to stand out against the industry, the 300 is here to engage you on a professional and luxury-inspired level. Committed to being a top contender in its class, the 300 offers RWD of AWD drive types, a fuel economy as good as 7.8-L/100 km (36 mpg) highway, and ensures you're safe thanks to over 70 features for making your driving better than its ever been before! Find yours today at Lindsay Dodge!
Test Drive the Chrysler Pacifica
The latest and greatest addition to the minivan segment is unquestionably the Chrysler Pacifica. A revolutionary vehicle that offers more and performs better, you're going to appreciate the fact that you can choose models that offer space for up to 8 passengers, technology highlights that inspire more adventures ahead, and the opportunity to drive home the segment-first hybrid minivan. Come and see it for yourself - today!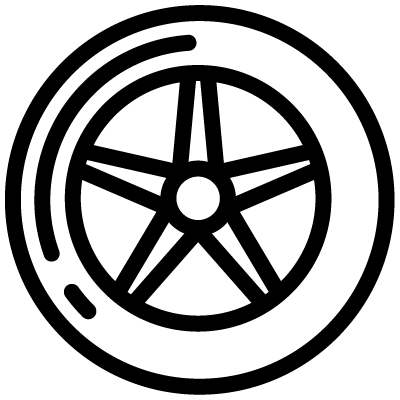 Test Drive the Chrysler Town & Country
Explore the pre-owned Town & Country models at Lindsay Dodge and be confident that you're going to get the most out of your driving experience with thanks to advanced features and the effectiveness of modern features. When you work with the team at Lindsay Dodge, you'll find that there's more resources to make your life truly great. Explore the world with our team today!
---
Deciding on a dealership doesn't have to be a difficult task - especially if you're working with professionals that have the resources and the opportunities to make your experience great each and every time you need us. This, and more, await you at Lindsay Dodge - located in Lindsay, Ontario. We're pleased to provide our community and the people of our beautiful province with exceptional service that match the results you are looking for. We want to work to earn your business, so you can be sure there's no corner-cutting or hassles when you choose us.
In fact, with our dedicated departments and expert staff, you'll discover that there really are reliable customer-focused dealership experiences ready to make your time in our care every bit as enjoyable and effective as you need us to be. Check out our departments and chat with our representatives today - and let's get you driving your dream vehicle! Find out more on our website or stop by our store and let's help you find your driving match and keep you on the road for years and years to come!
---