SUVs for Sale Near Peterborough

SUVs for Sale Near Peterborough
Your Dealership for Superior Service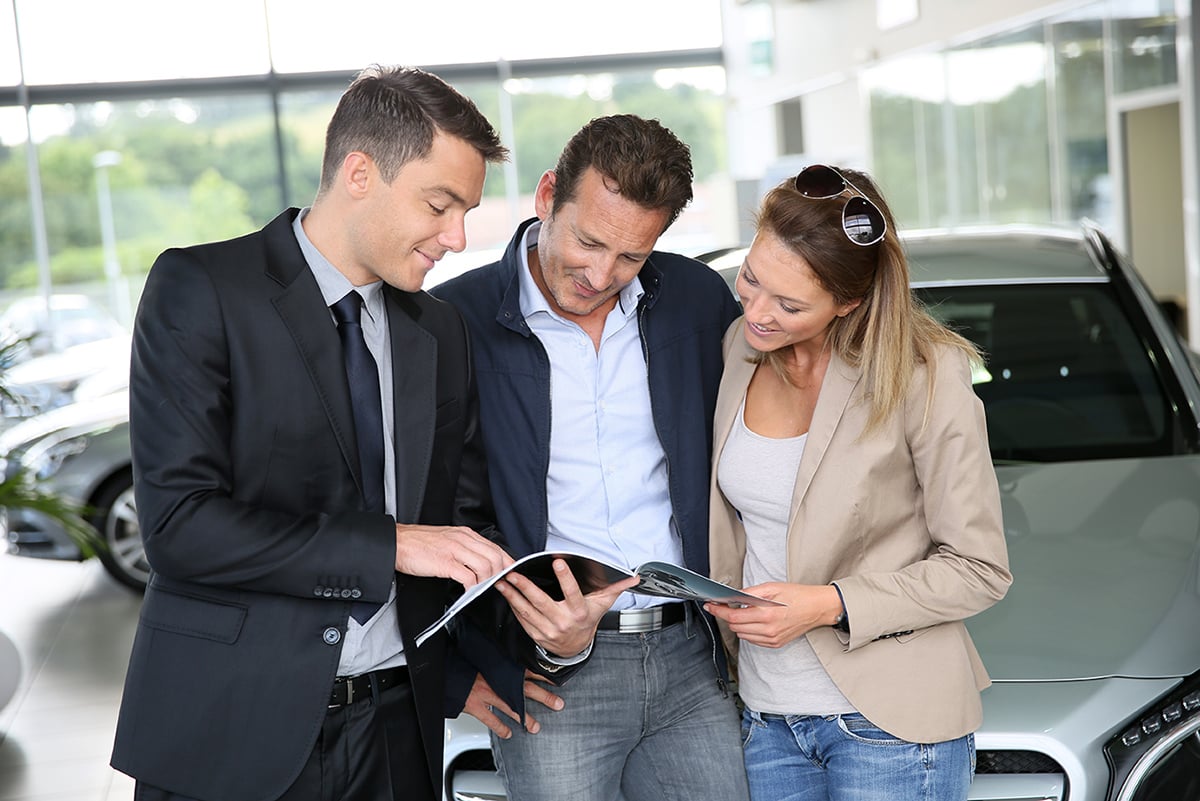 At Lindsay Dodge, we are excited to offer you a rewarding dealership experience that mirrors the rewarding experience of owning an SUV. With a full range of great SUVs for sale near Peterborough, you can be sure that you're going to find a model that matches your driving needs and expectations. We are your no-pressure store that has a commitment to setting ourselves apart by improving your lives. It's really that simple. Work with us today and let's provide you with the options and the opportunities that you deserve to get back on the road with a sense of awe and delight that's born from knowing that the world really is your oyster. After all, the Jeep brand is one you're going to appreciate with the various models and Best-in-Class features that come to together and reward you with every outing.
Choose to work with Lindsay Dodge because we are committed to a no-pressure environment with the understanding that when you come to us, you're looking for a vehicle that can and will reflect your driving habits and future adventures without compromising your list of wants. Find yourself test driving the fantastic Jeep Cherokee - or step up into the impressively well-designed, most-awarded SUV of all time - the Grand Cherokee. Let's introduce you to the huge range of state-of-the-art vehicles at our store that, along with our top-notch departments and team, makes the experience at Lindsay Dodge one that's worth chatting about. Find out more by coming down to our store today!
Dedicated to Making Your Life Better
FIVE STAR certified dealer since 2000!
Full-Service Dealership
We are your one-stop-shop for all of your automotive needs!
Fantastic Vehicle Lineup
Find all the Latest and Greatest Inventory at Lindsay Dodge!
---
Why Choose Lindsay Dodge
Top Quality Jeep and Dodge SUVs near Peterborough
What is it about the Jeep and Dodge brands that makes them the best option for drivers interested in having a vehicle that can and will handle all of your driving needs without complaint? Can it be connected to the fact that these manufacturers have decades of experience crafting quality vehicles? The engineers who created these legendary SUVs have thought of nearly everything to anticipate your needs. You will experience heightened standards with every aspect of the segment with fantastic features and capabilities. Considerately spacious interiors coupled with safety and security amenities to make your driving experience the best it can be - find yours for sale here!
A Little More About the Jeep Wrangler
Ah, so you want a vehicle that has the design and the development stages behind it to offer you versatility no matter where you choose to go? Great! Then the Wrangler definitely deserves your time. Check out the Best-in-Class 285 standard horsepower from the fantastic Pentastar VVT V6 engine and the status of being Peterborough, and Canada's, most capable SUV are great reasons to add this to your list of vehicles to test out when you're looking for your next SUV for sale!
Incredible Features on the Jeep Cherokee
There are some SUVs that have been designed so well for their intended purpose that it's impossible to escape the opportunities they open up to their drivers. The Jeep Cherokee is precisely this. It has the advanced features ranging from 3 available 4x4 systems, various models to choose from, and the look that definitely will stand out for years to come. Find out more when you're at our store or by reaching out to our team near Peterborough!
Impressive in Every Way: The Grand Cherokee for Sale
We can't stress how much value the Grand Cherokee brings to the lives of its drivers. We can point out that it has earned Best-in-Class fuel economy, towing, 4x4 capability, and power, but those are just where we start! Class-exclusive features include the available Quadra-Lift® Air Suspension and backed by Consumers Digest "Best Buy" winner for the 2017, 2016, 2015, 2014, 2013, 2012 and 2011 model years, you can be sure your Grand Cherokee experience will offer you everything you could hope for. Visit us near Peterborough today!
---

Deciding on a dealership doesn't have to be a difficult task - especially if you're working with professionals that have the resources and the opportunities to make your experience great each and every time you need us. This, and more, await you at Lindsay Dodge - located in Lindsay, Ontario. We're pleased to provide our community and the people of our beautiful province with exceptional service that match the results you are looking for. We want to work to earn your business, so you can be sure there's no corner-cutting or hassles when you choose us.
In fact, with our dedicated departments and expert staff, you'll discover that there really are reliable customer-focused dealership experiences ready to make your time in our care every bit as enjoyable and effective as you need us to be. Check out our departments and chat with our representatives today - and let's get you driving your dream vehicle! Find out more on our website or stop by our store and let's help you find your driving match and keep you on the road for years and years to come!
---