Used Diesel Trucks for Sale near Peterborough

USED DIESEL TRUCKS FOR SALE NEAR PETERBOROUGH
If you've got a job that needs a tough truck, consider purchasing a diesel pickup. Known for their impressive power output and unparalleled towing capacity, these trucks give the most bang for your buck. It's no surprise that diesel is the working man's choice. On any given day, you can find a diesel truck proving its worth in a work crew and doing its share of the heavy lifting. You may think it's outdated, but it is actually unsurpassed, in both in longevity under pressure and towing capacity. Diesel has a big role to play in today's pickup market, with such popular models as the Ram 1500, 2500 and 3500 available. Searching for a used diesel truck for sale near Peterborough? Make us your first stop!
At Lindsay Dodge, we have the best selection of used diesel trucks for sale near Peterborough, with many Ram models to suit your tastes and needs. With so many great trucks in stock, we can find you an exceptional deal on a pickup you'll love to drive at work. If you're choosing diesel, then you're here to tow the heaviest cargo. These workhorses aren't here to look nice, they're here to get the job done. Don't settle for a gasoline engine, and choose the powerhouse that can stand the heat. Find yourself at Lindsay Dodge and discover the diesel advantage.
5 STAR CERTIFIED USED DIESEL TRUCKS FOR SALE
We have been a 5 Star Certified dealer since 2000.
FRIENDLY SERVICE NEAR PETERBOROUGH
Our sales team doesn't work on commission, so you'll never feel pressured to buy. Come and check out our used Diesel trucks for sale today!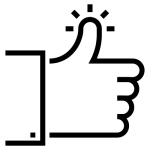 HERE FOR YOU
Let us know if there's anything you need help finding, we'll endeavour to get it for you. Visit us near Peterborough today!
---
Why Choose Lindsay Dodge
GREAT POWER AND FUEL EFFICIENCY
Discover the heavy duty truck you've always needed - a Ram series diesel pickup. From the lightweight 1500 to the massive 3500, these trucks can handle an enormous amount of cargo without buckling under pressure. There's no question that these pickups deliver the greatest output while providing the best fuel efficiency for the work done. Give yourself a break and put your trust in a vehicle that won't let you down. Find a used diesel truck for sale near Peterborough at Lindsay Dodge today.
RELIABLE ENGINES ARE WORTH THE INVESTMENT
Why choose a diesel truck with so many gasoline equivalents on the market? One great reason is durability. Under large amounts of pressure and with strenuous use, diesel engines hold up better than their conventional counterparts. And as you know, trucks that haul heavy cargo and are constantly in use on the worksite see a significant amount of pressure on a regular basis. It's a smarter investment to purchase a diesel engine truck if you're planning to use it for towing.
PRE-OWNED TRUCKS ARE EASIER ON A BUDGET
If you're planning on purchasing a diesel truck and are on a tight budget, consider purchasing a pre-owned pickup. All vehicles on our lot are in excellent condition and road-ready. With many 2016 and 2017 models available, it's the best way to get the powerful truck you need on a financing plan you can afford. If you ever feel like trading up, we'll be there for you to find your next great pickup. Come visit us at Lindsay Dodge for the diesel truck you'll love to drive.
DRIVING YOUR DAY WITH DIESEL
We think diesel trucks are a great solution for someone with a lot of heavy towing work ahead of them. Alongside the unbeatable towing capacity and incredible power output, the engines of these trucks are famous for their durability. Diesel pickups last much longer than their gasoline counterparts. This longevity also gives diesel trucks a great resale value, so when you're ready for a new one, you won't be missing out. Find your pre-owned diesel truck at Lindsay Dodge today.
---
At Lindsay Dodge, we are dedicated to exceeding the needs of our customers. We want you to feel great about choosing us as your car dealership in Lindsay, ON. We strive to provide you with the best customer service experience each and every time you visit us. Whether it's your first time here or you're a repeat customer, we will treat you like family from the moment you step through our doors. Our friendly sales team has many years of experience in treating our customers right and are constantly obtaining more knowledge on the latest information available through factory training in order to serve you even better. Got questions? We've got answers! Feel free to speak to us in person, over the phone, or via email. We are happy to answer any questions you may have regarding our vehicles. Visit us today at 57 McLaughlin Rd in Lindsay, ON or call 705-324-6765.